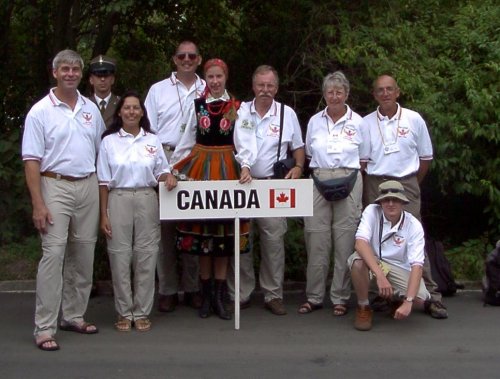 Opening Ceremony
From left to right, first row, Dale Kramer "D2"- Pilot, Carmen Waters - Team Captain, Young Polish lady who carried the Canada sign in the parade, Ed Hollestelle "A1" - Pilot, Annemarie Hollestelle - Crew and past Manager of Canadian Team, Michal Walkowiak (kneeling) - Crew. Second row, Polish soldier who escorted our team in the parade, George Szukala - Crew, Art Grant - Glider weighing and configuration.

The parade and speeches were followed by an airshow. About 40 parachutists floated down over the field. Each with a team's flag attached. The jumper with our flag also had a red and white canopy. It was a wonderful sight.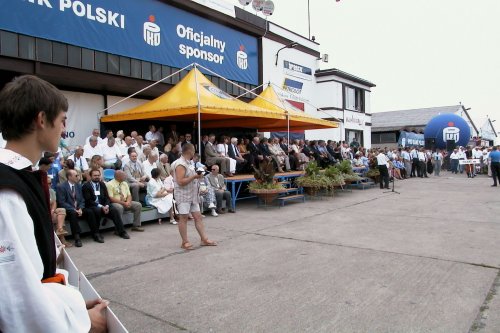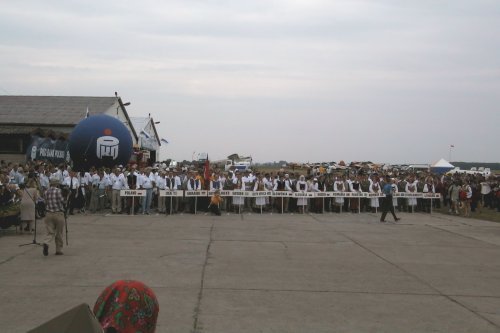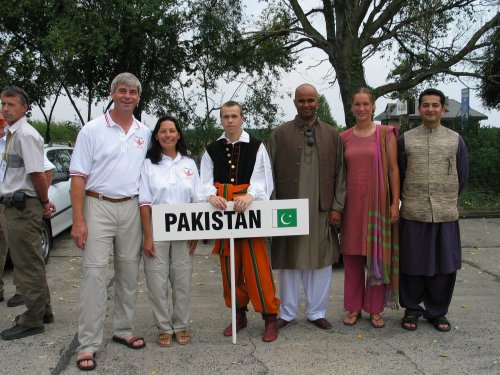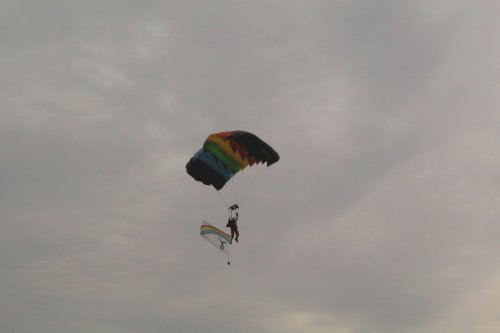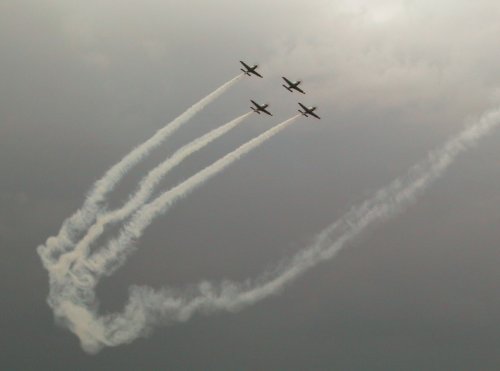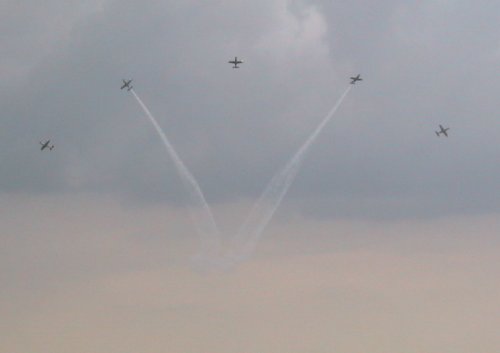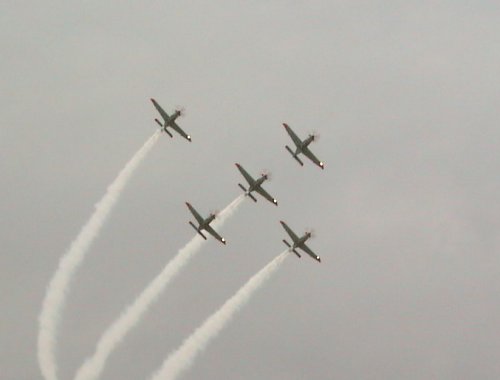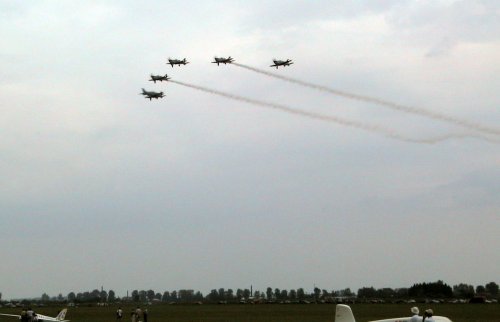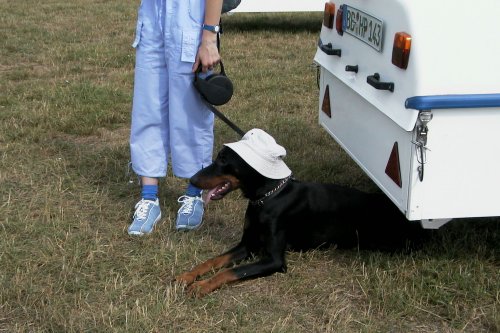 Everyone enjoyed the airshow!